After my first normal Summer at home on the shores of Lake Constance for four years, it was time to take flight again for another five months on the road.
My journey started with a short flight to Paris, from where my next long-haul adventure would begin.
For this short flight, I had booked myself in Economy Class with Air France, using 7,000 Flying Blue Miles. During the online check-in I was offered an upgrade to Business Class for €79 (£69/$83). For a one hour flight, I declined this offer.
My flying day started in the Marhaba Lounge, accessed via Priority Pass.
After a decent lunch in the lounge, I boarded the aircraft for the short run to Paris CDG.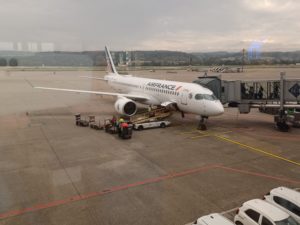 The flight was very lightly loaded and I had a row of three seats to myself.
The legroom was perfectly fine for a short flight.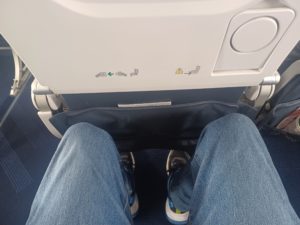 A snack and drinks were served shortly after take off.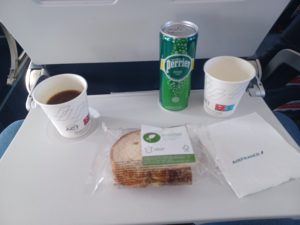 Almost as soon as I finished my coffee, we were descending into Paris for an on time arrival.
I was glad that I had decided to decline the €79 upgrade offer. Some time ago, I wrote a piece on whether business class travel is really worth it and at times I believe it is.
On this occasion, however, I was glad I kept my credit card in my wallet.
This flight was one of the better short-haul experiences I have had in recent years and an easy and painless way to begin my Winter travels.