My home for the 3 nights in Tromsø was the Clarion Collection Hotel Aurora, booked as part of my Nordic Choice Unlimited Nights package.
The hotel is perfectly situated, right on the picturesque harbour front.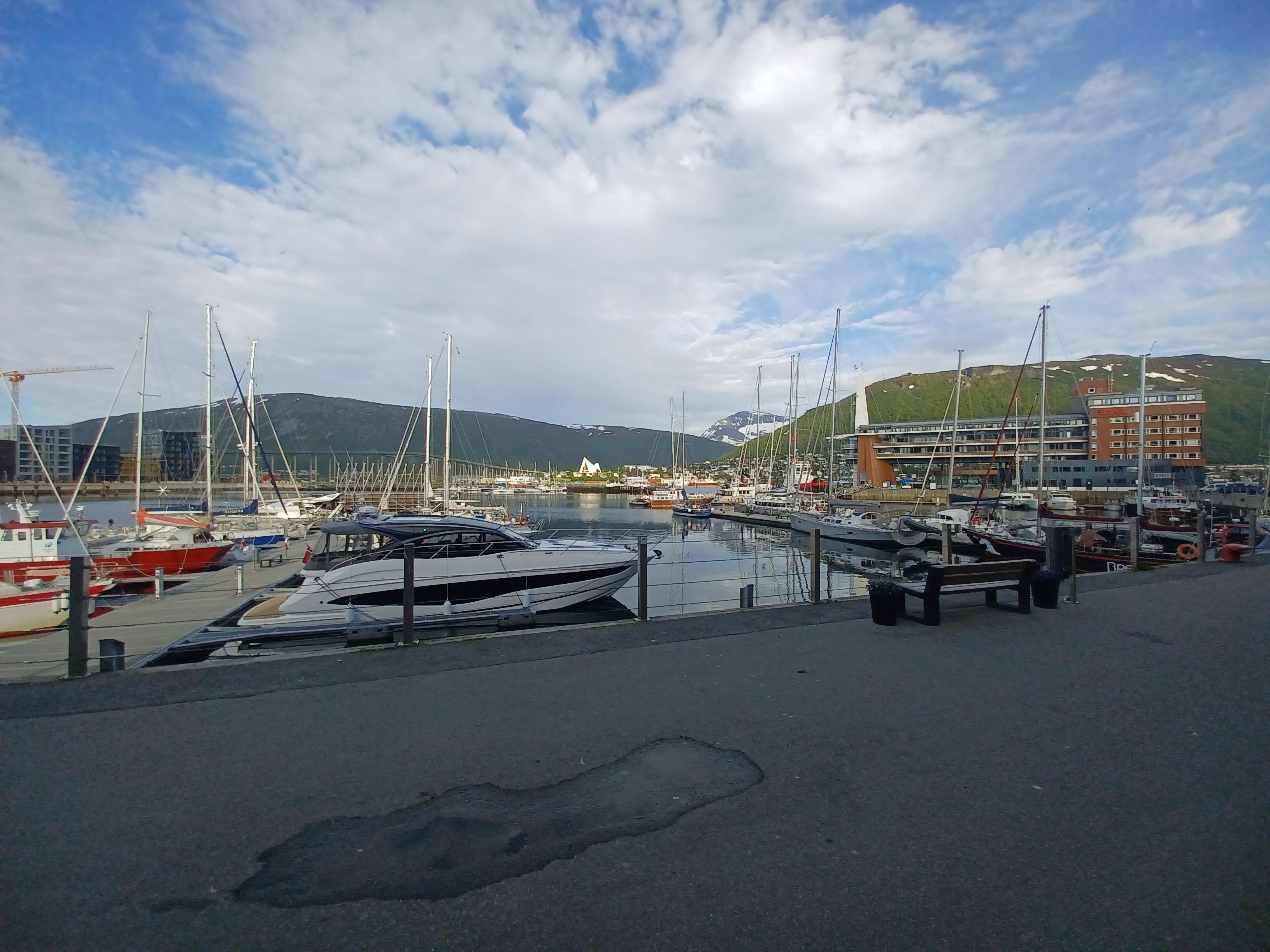 The rooms are comfortable and functional in Scandinavian style.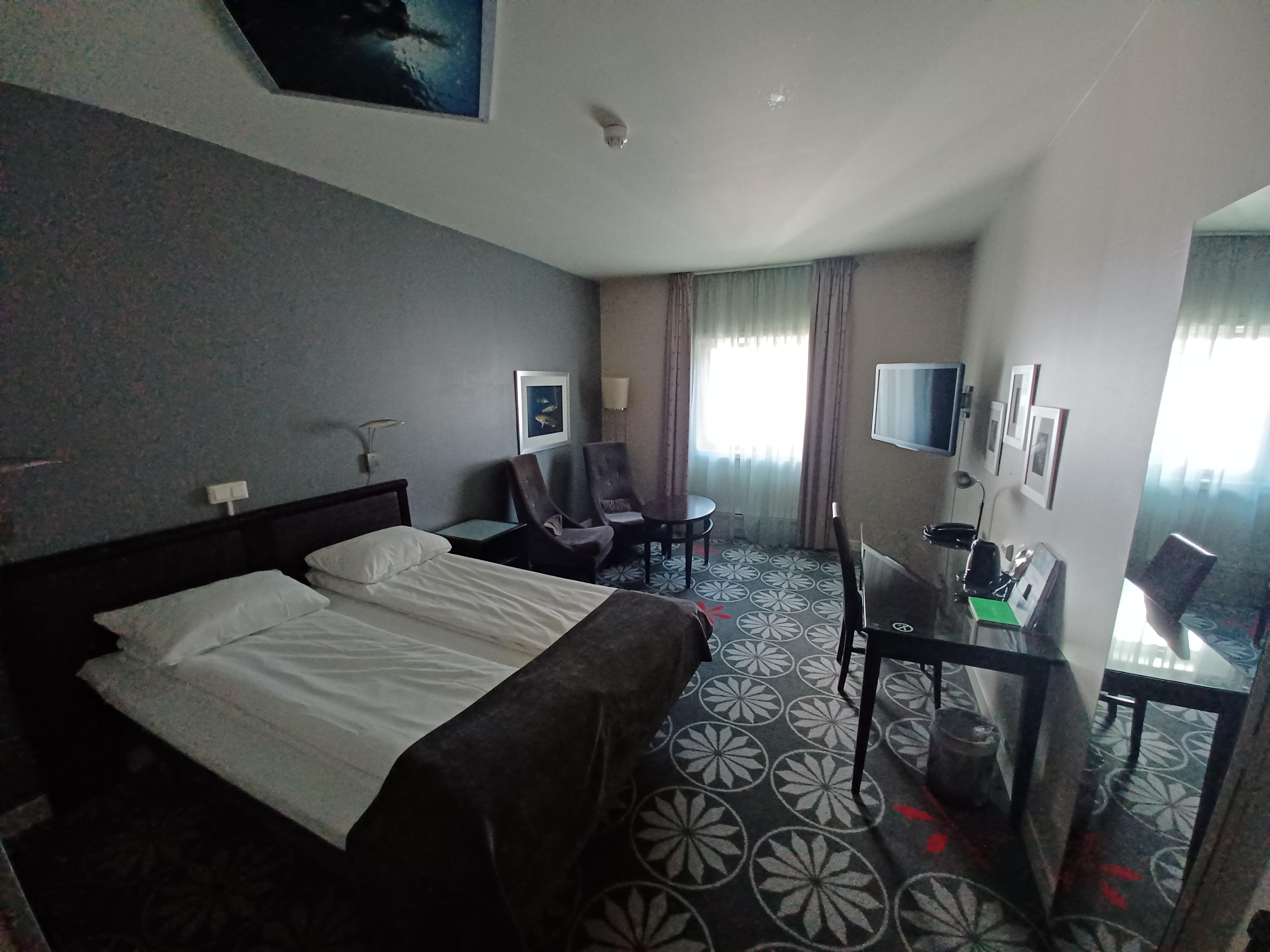 The stay included breakfast and like all Clarion Collection Hotels, an evening meal. As this was my first stay at this particular brand, I was a little unsure of what to expect from the evening meal. I was however, pleasantly surprised.
Each meal consisted of a soup of the day and a main course. There was only one choice of main course, but I can honestly say they were all decent. Examples included pork neck and chicken cacciatore. I have pretty universal tastes in food, so I was very happy with it.
There was also a nice salad bar.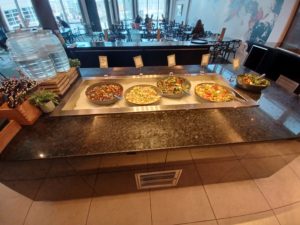 Water, orange juice and coffee were included and other drinks were available for purchase.
Breakfast, however, was somewhat of a let down. Most of the cooked dishes – bacon, sausages and meatballs – were stone cold on all three mornings of my stay and the milk ran out within about 20 minutes.
Breakfast aside, I was generally satisfied with my stay and it was superb value as part of my two month Nordic Choice pass, at a cost of €3,000 for 58 nights, which works out at a little under €52 per night.