Prior to my flight to Tromsø, I parked up at Oslo Airport and stayed overnight at the Comfort Hotel Runway, a 10 minute bus ride from the terminal.
This is an airport hotel, designed for one night stays before or after flights and that is reflected in the facilities provided.
With that said, I was perfectly happy with the comfort of my room, which had a double bed, functioning air conditioning and a hot shower, which is all I really cared about for a one-night airport stay.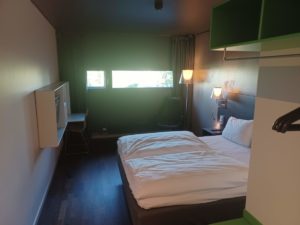 As a bonus, there was a nice view of the airport taxi ways.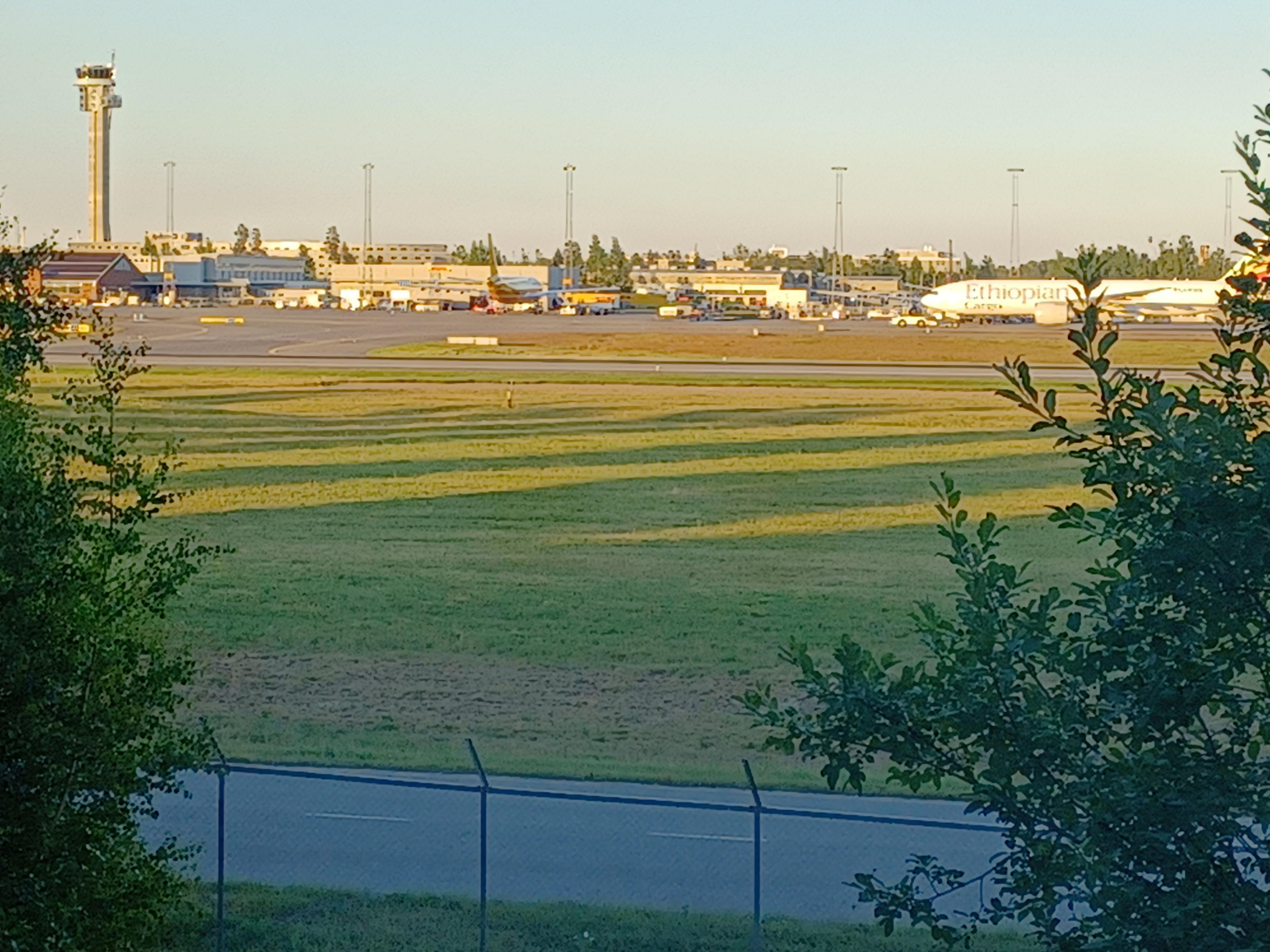 I have to say the food was a bit of a let down. Guests have to option of dining at the restaurant belonging to a neighbouring hotel, but there is very little choice of food on site. I ended up dropping the better part of $20 on a microwaved taco and a soft drink.
Breakfast was limited with the usual bacon and eggs and the addition of a few cold cuts. However, the juice and milk had run out so I was stuck with water and black coffee.
Honestly, this hotel is a perfectly acceptable option for a one-night layover, but the catering is poor. I would recommend eating before arrival or choosing one of the similarly priced options on the other side of the airport, with more options nearby.