Chicago is a very popular choice for travellers looking for a USA city break.
I started my 10-week USA road trip there in October and took a day out to enjoy the city.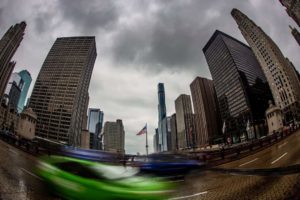 As my friend and I only had one day to explore the city, we chose to take the Big Bus tour in order to see as many of the main sites as possible in a short time.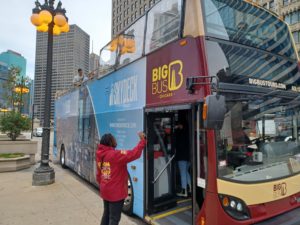 At $45 per person this is an expensive option, but for a one-day visit to the city we considered it worth the price for the convenience and time saving.
We started our tour at Millennium Park, with its famous art and architecture.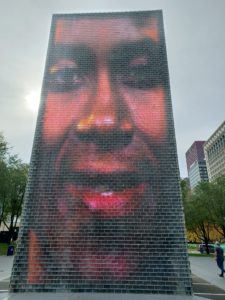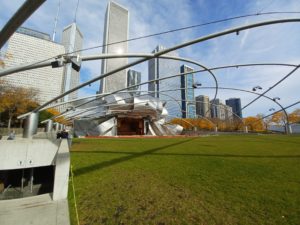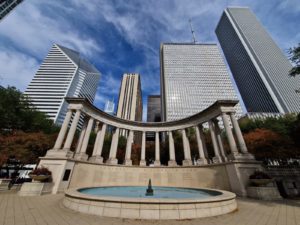 This last photo of "The Bean" sculpture was taken by my good friend Stefan later in the year.
Nearby is the beginning of the famous Route 66, running all the way through to Santa Monica, California.
Although I was not planning to drive any of Route 66 on this particular trip, it was nice to see the starting point.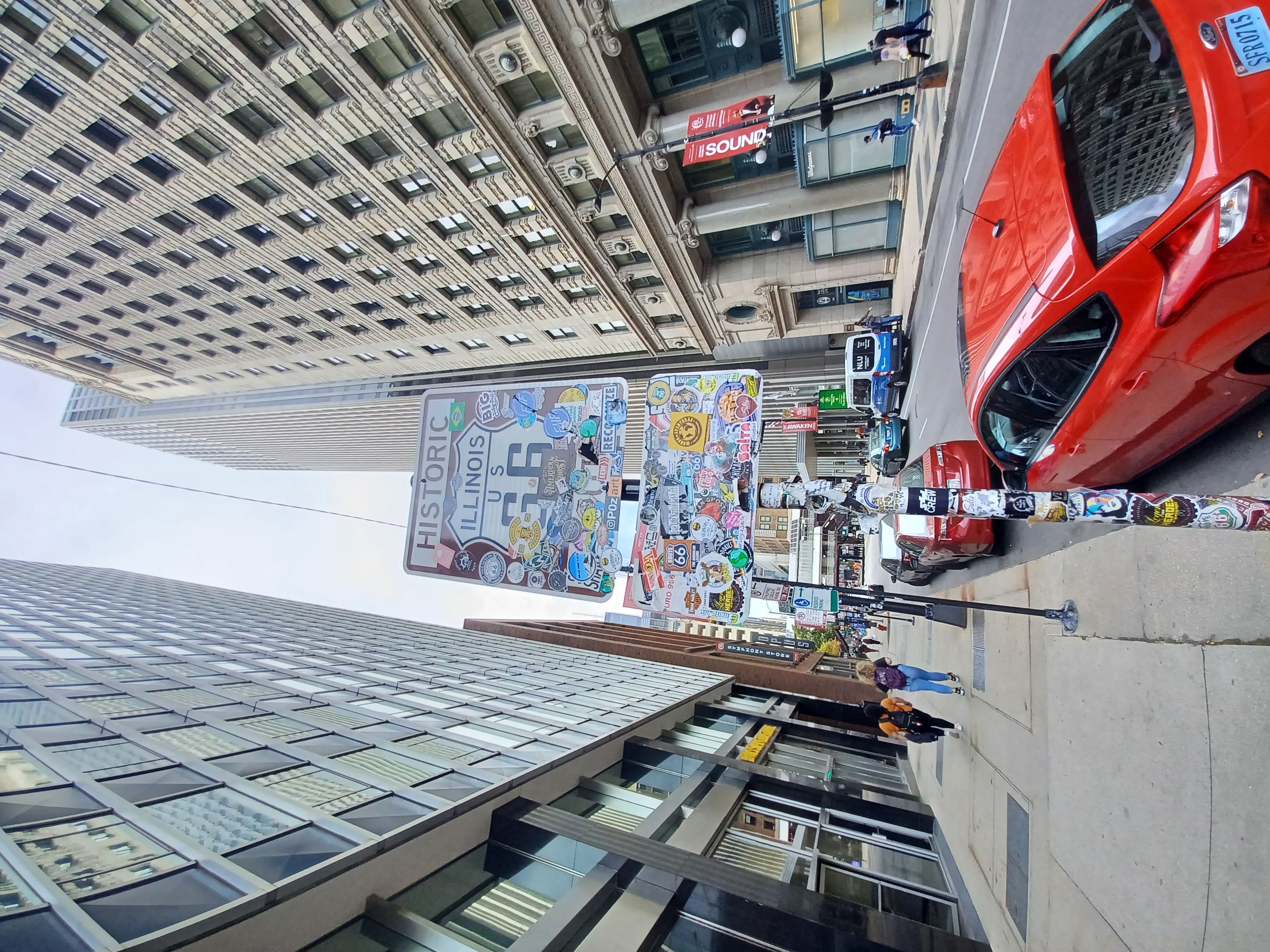 Following this, we moved on to Navy Pier for a pleasant stroll and some views of the city skyline.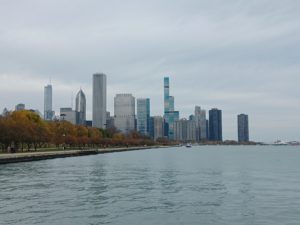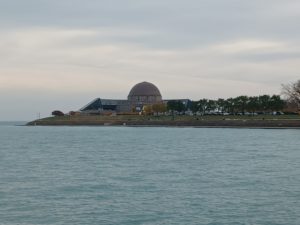 ⁸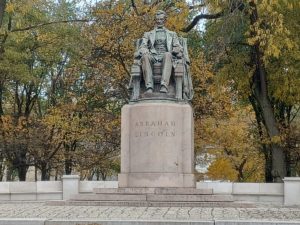 For a slightly different perspective on the city, we took a 90 minute river cruise through the central Riverwalk area of the city.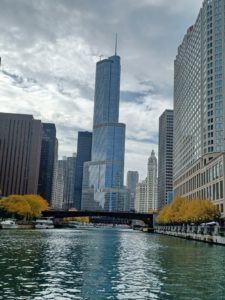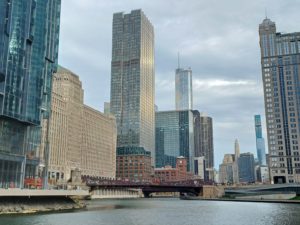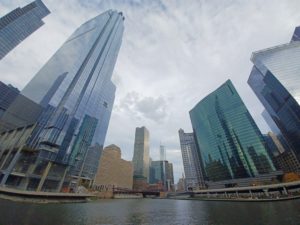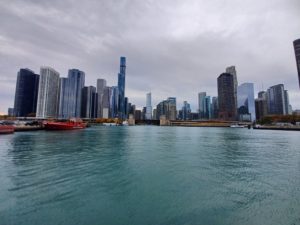 Rounding off our day in Chicago, we headed for the 360 Chicago observation deck on the 94th floor of the John Hancock building.
As the name suggests, the deck provides a 360° view of the city. I recommend visiting at sunset for the best views.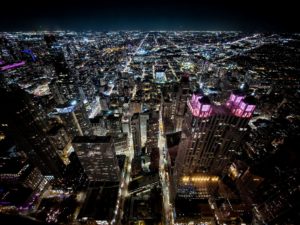 Obviously there is much more to this city than can be experienced in a single day, but I feel that we had a good experience of what the city has to offer.
Chicago is definitely a very good choice for a USA city break.
If you can suggest any improvements to this one-day itinerary, please visit our USA forum and let us know.