My base for my 3 nights in Bergen was the Hotel Oleana, a centrally located boutique hotel, a 10 minute walk or 2 minute tram ride from the central railway station.
After a quick and efficient check in, I found my room along corridors decorated with colourful images of characters in various stages of undress and opened my door to find my room (or possibly boudoir).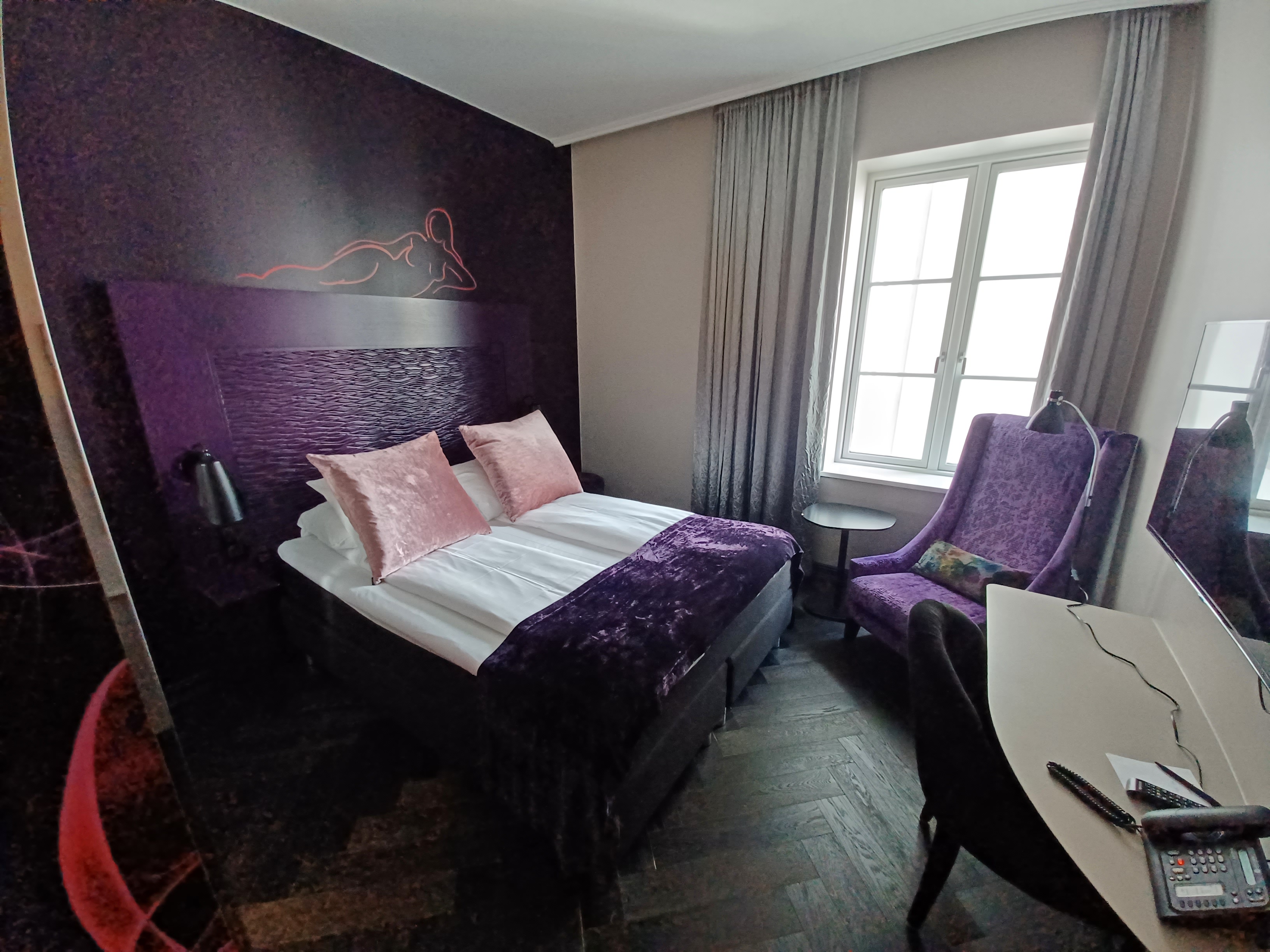 Feeling rather relieved not to find a mirror stuck to the ceiling, I slept very well on the comfortable bed, aided by the efficient air conditioning. The shower overlooks the rest of the room of course, but this was not an issue for a single traveller and it was hot and refreshing.
There was a minibar, but the price list convinced me to head out for a couple of beers instead.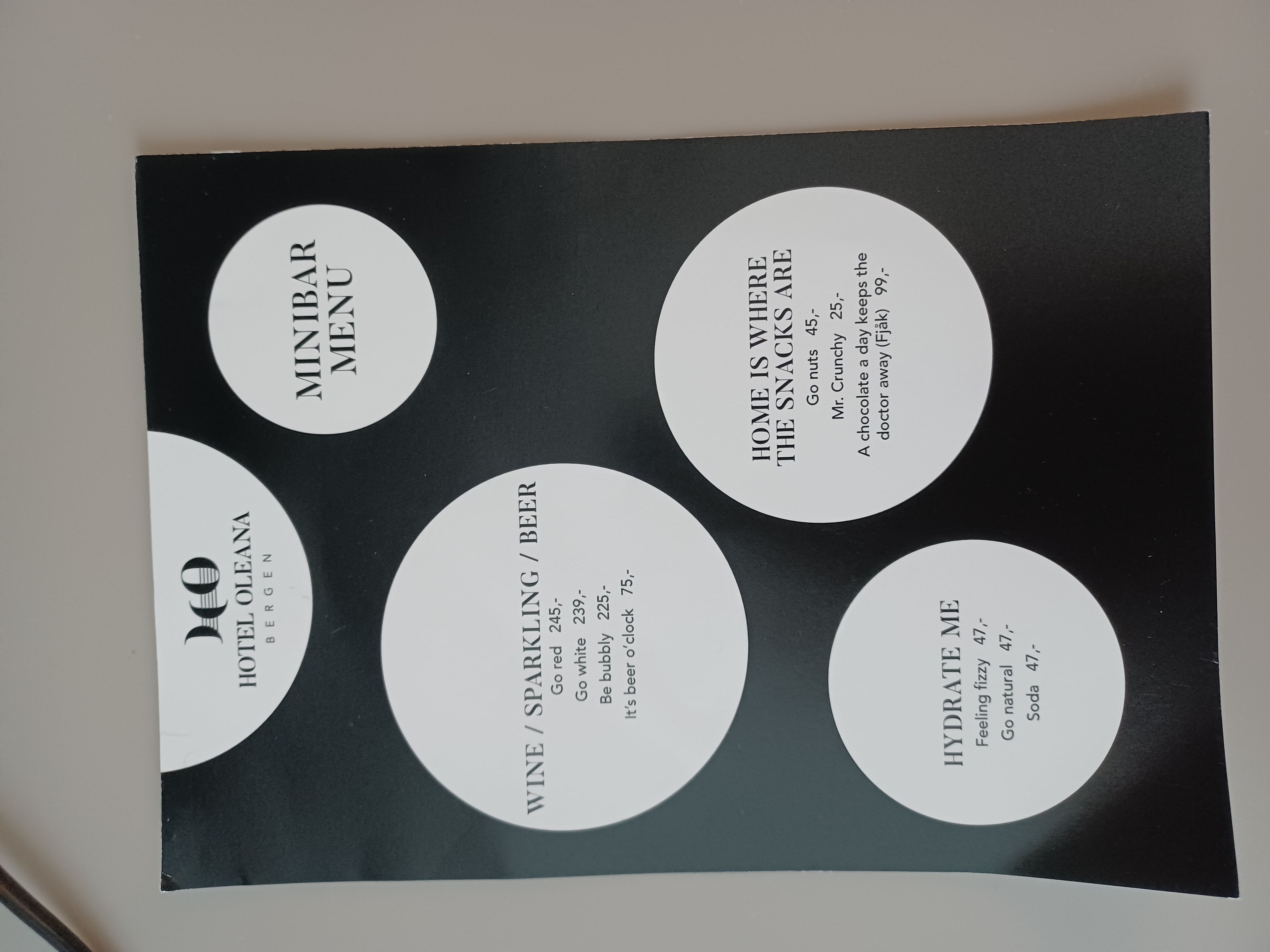 Breakfast was delicious, with a good range of hot items (actually served hot), smoked salmon, nice cheeses and pastries and good, fresh coffee.
On the morning of my departure, my luggage was stored and sent with a courier to my next hotel in Oslo, while I headed off on the Norway in a Nutshell tour.
I must admit that when I first arrived at this property, the gaudy decor was a little off-putting and I assumed that this was going to be just another "boutique" hotel that places style over substance.
I was wrong. This place has style and substance. It is a comfortable, efficient and thoroughly well run property, which grew on me considerably over the course of my three day stay.
Never judge a book by its cover.