Finally it was time to get into the long-haul phase of my travels, starting with a 7,000 mile US road trip.
But first, there was the small matter of crossing the Atlantic.
I managed to pick up a reasonable deal with LOT Polish Airlines, coming in at a little over €1,600 (£1,400) for the Business Class round trip from Stockholm to Chicago.
After my short connection from Stockholm it was time for the transatlantic leg.
Business Class seats on LOT's 787-9 are in a 2-2-2 configuration. As a single traveller, I chose 4D in the centre pair, to avoid the climbover factor in the window pairs.
As my seatmate had already settled in by the time I boarded, I snapped a quick photo of the inoperative 3C-D pair in the next row, which are identical.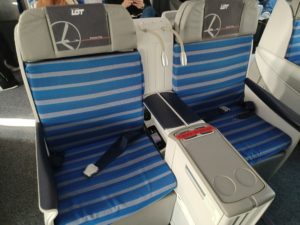 Shortly after take-off, the meal service began with a choice of drink and a small amuse-bouche, while meal choices were requested.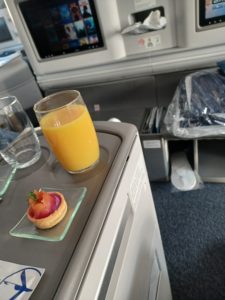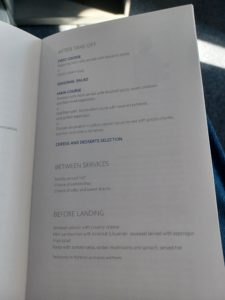 I chose the onion soup, which was tasty and came with a side salad.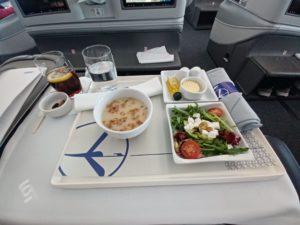 For the main course I chose the pork neck, which was nicely presented, tender and tasty.
The meal was rounded off with a selection of fruit and cheese, followed by a well presented latte macchiato and a couple of sweet, but delicious cherry vodkas.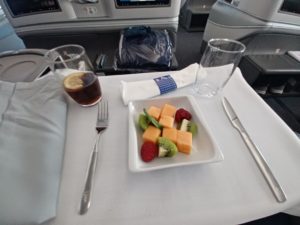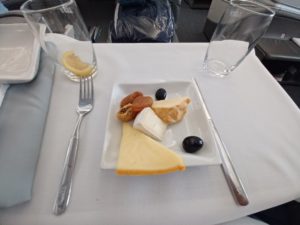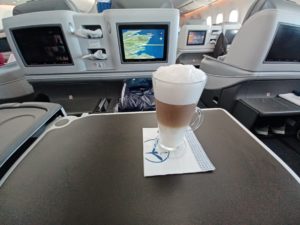 After lunch, the effects of my early start began to show (or maybe it was the cherry vodka) and I settled down for a short nap.
LOT's Business Class seats recline to a fully flat position and a "short nap" turned into four solid hours of undisturbed sleep.
Shortly before arrival in Chicago, a second meal was served, this time all on one tray rather than course by course.
The pasta dish was accompanied by salmon and meat appetisers and fresh fruit.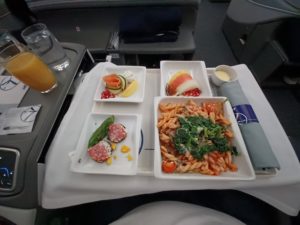 Overall, this was a pleasant flight and certainly felt shorter than the 10 hour block time.
LOT's Business Class is a solid product and offers a civilised way to cross the Atlantic.
At the price I paid, I would definitely not hesitate to book it again.