Sweden has been the poster child of freedom throughout the covid panic, the only country in the developed world never to have had a lockdown or a mask mandate.
For this reason, I made Stockholm my temporary home for a total of 8 months out of the last two years.
Here is an introduction to the beautiful capital city of the country that kept its head while all around them were losing theirs.
From a multitude of museums, many of which are very inexpensive or even free to visit, to picturesque parks and gardens, relaxing waterside walks and a lively nightlife, Stockholm truly has something for everyone.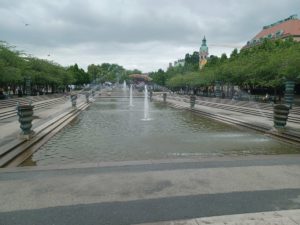 First of all, Stockholm is not a city for drivers. The high cost of fuel and the eye-watering parking prices (if you can even find a place to park) convinced even a dedicated petrol head like me to ditch my wheels.
Furthermore, the public transport system is one of the most efficient I have come across anywhere in the world. You will very rarely need to wait more than 5 or 10 minutes for a bus, tram or metro train. Fares are very reasonable at 39SEK (£3 or $4) for a single ticket. Passes are also available, ranging from 165SEK (£13 or $16) for 24 hours to 970 SEK (£78 or $95) for 30 days.
Personally, I feel that the best way to see Stockholm is from the water. Options include the Oceanbus amphibious vehicle and the many boat tours, both of which are fun choices. My recommendation, however, is the commuter ferries which criss-cross the city and are included in the excellent value public transport passes.
OCEANBUS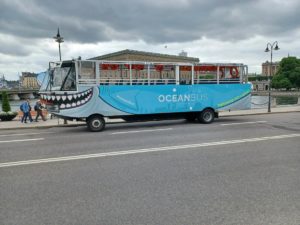 FERRIES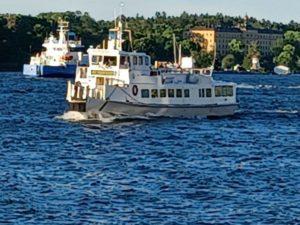 TOUR BOATS