Whilst in Copenhagen, I was presented with an interesting opportunity to try out a new style of flying – a 45-minute flight with Nordic Seaplanes to Aarhus, one of the oldest cities in Denmark.
At a one-way price of around €95, this seemed too good to turn down.
Unfortunately I was advised 24 hours in advance, that my planned 8:45 departure was cancelled and offered a seat on the afternoon flight.
As this was only a day trip, I opted to take the following day's morning departure instead and I was quickly rebooked.
The flight departs from the company's city terminal, a short distance from the iconic Little Mermaid statue.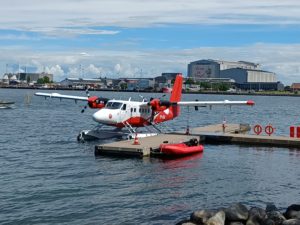 The experience started with check-in 20 minutes before departure and a coffee in the small, but comfortable, lounge a very short distance from the boarding area.
The cabin is laid out in a 1-2 configuration and on boarding I was pleased to be assigned to one of the single window seats towards the rear.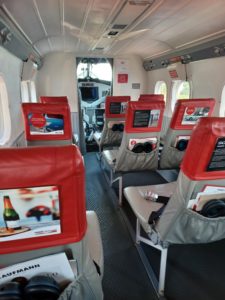 Flying by seaplane certainly gives a different perspective from flying by jetliner and it was nice to experience the take-off over the city of Copenhagen.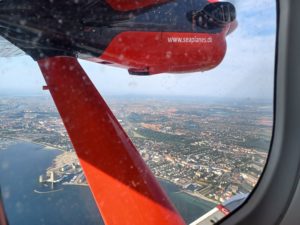 The landing in Aarhus, with a steep nose-down angle was even more exhilarating.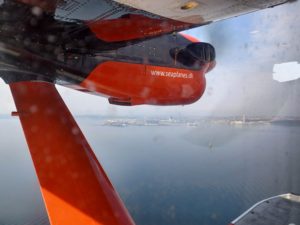 The arrival was at the small terminal a short taxi ride from the centre of Aarhus.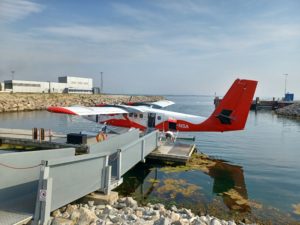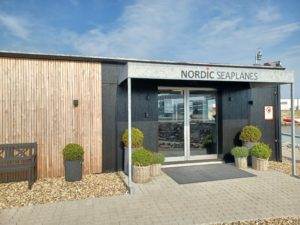 Overall, this was an enjoyable and time efficient way to travel and involved none of the usual annoyances of air travel, such as time consuming check-in procedures, long security queues and extra travelling to and from airports.
My flight from Copenhagen to Aarhus was an enjoyable and trouble free way to travel and I would definitely use this service again.